► Interviews & Features
---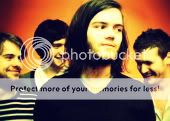 March 2009
Air3's New Music Show and Transmission got a special treat when Jocasta Sleeps gave us the pleasure of live sessions and a whalloper of an interview.
---
March 2009
Mr. Joe Macari [Ash Ash Baby] met his heroes the Dykeenies. Joe would not shut up about this interview for absolutely ages, and now, here, is the final product.
---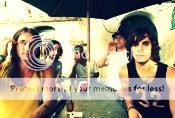 February 2009
Kerry and I went off to the hugely awesome QMU to interview the mental Iglu & Hartly. After waiting an hour and a half, we came REALLY close to jacking it in, but their tour manager met with us and we got, what could possibly be, the greatest interview in Air3 history. Freestyling and everything.
Andy & Kerry x
Iglu and Hartly [EXPLICIT].wav
---
3rd November 2008
I ventured out to the world of the giant SECC to throw myself shamelessly at You Me At Six, scene girls are obsessed and the album has been enjoyed in the office....by most ;) Here's my interview with them, it's quite long and typical boys unable to sit still so there are some quiet bits, bear with it and ENJOY!
Lauren x

---